Asbestos Removal Gold Coast
Nuspace Homes use fully licensed and insured asbestos removal contractors servicing the entire Gold Coast region. There team of highly experienced and well trained asbestos removalists take pride in providing the safe removal and disposal of your asbestos product.
Asbestos in Your Home?
Over 30% of all houses constructed in Australia contain asbestos containing material (ACMs) if not friable asbestos materials. If your house was built any time before the 1980s, it is highly likely that you have some asbestos containing materials in the building; less likely if it were built between the 80s and 90s but worth a check. If your house was constructed after 1990 than it is unlikely ACMs were used in the construction of your house.
You Could Have Asbestos Here
vinyl sheet flooring
wall sheeting and ceiling (flat or weatherboard)
roof sheeting
guttering
gables, eaves, pipes and flues
underlay for carpet or tiling
switchboard backing made of zelemite
flexible construction planks
fencing
waterproofing materials
carports and garages
telecommunication access pits
some window sealant
The only way to be absolutely sure if a product contains asbestos is to get a sample tested by a NATA (National Association of Testing Authorities) authorised laboratory.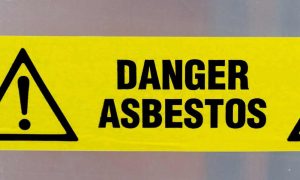 What Exactly is Asbestos?
The term "asbestos" refers to six mineral fibers which can be found naturally. Asbestos can be categorized into two groups.
Serpentine group – Due to their curly aspect chrysotile, or white asbestos, comprises this group.
Amphibole Group – Needle like characteristics give the amphibole group its name. Brown asbestos or gray asbestos, called amosite or anthophyllite, blue asbestos, called crocidolite, as well as actinolite and tremolite are all members of this group.
Asbestos Testing
Asbestos containing materials (ACM), are incredibly dangerous and hazardous if treated in the wrong way. If you think you might have ACM somewhere in your home, you need to follow a safe process to identify the materials.
The first stage you go through should be the identification of the type of ACM that you are dealing with, making testing as crucial as getting rid process. The first part of identification is collecting samples & taking it to an authorised lab.
Before we undertake any renovation we will take a sample and have it checked by an authorised lab on the Gold Coast.